Self-aware Positioning System
Technology that brings high accuracy in determining device position without the use of GPS satellites. Works perfectly on any road, even in urban areas, tunnels and in bad weather - globally.
Technical disadvantages of existing GPS solutions.
Loss of signals due to visual barriers.
How do people manage?

| | | |
| --- | --- | --- |
| manually find route | ask for directions | follow signs and intuition |
Completely autonomous system that enables any smartphone owner
to track their exact position regardless of GPS coverage or signal strength.
Self-aware Positioning System (SPS)

Challenging use cases:

• Careless driving through tunnels with crossroads
• Reliable driving through urban areas
• No more illogical interruptions of continuous direction
• Removed effect of weather conditions

App Functionality
Intelligent, Integrity, Accuracy, Availability
App Features
Accident black spot warning, Crash-accident detection, Car to car comm,
Selectable voice templates, Sharing real-time position, etc.

A completely new way to show navigation for easier and safer driving with less confusion on the look of the road.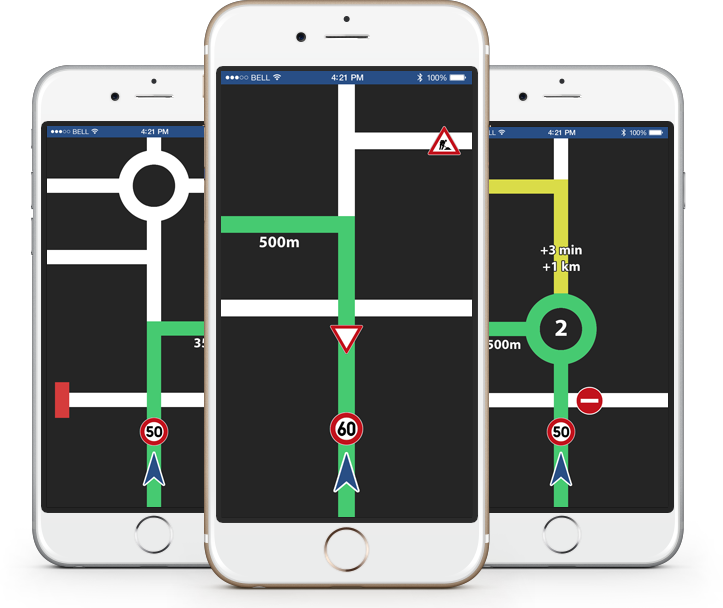 Loaded with smart features that think for you, like giving you gas spending estimates, weather on the road for the periods when you're there, find parking
on your destination and much more that makes your travels optimized.
Intellectual Property Rights
Combination of hardware & software to determine the exact and
changing position – patentable; in the process of filing it in Croatia.
Competitors
• Garmin (US) | NAVIGON – 47% of US and 26% EU market
• Tom-Tom (The Netherlands) – 20% of US and 50% EU market
• Magellan (US) | RoadMate
• NNG (Hungary) | iGO
• etc.

Their competitive advantages
• Existing market share
• Recognizable brand
• Large/international companies with great economic power
• Major investments in R&D
Who's the customer?
Smartphone users who use their phone for navigation, especially those who travel more often and face frequent GPS problems.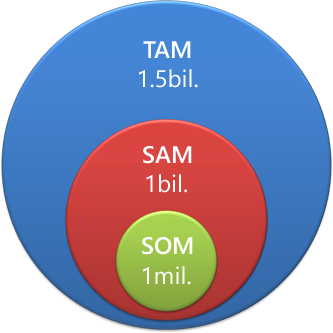 Market sizing
Total available market
Smartphone owners with a car
Serviceable available market
Navigation app users
Serviceable obtainable market
0.001% of SAM in the 1st. year
Navigation is the fastest growing category on smartphone
app stores. Stable growth of the market in general: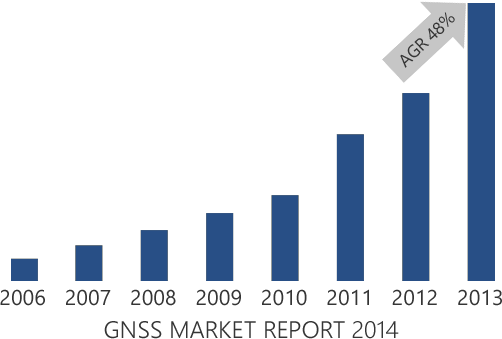 Pricing
One time purchase for initial set of features.
Revenue calculated with the most pessimistic sales.
Revenue
(a year after the launch)
1.005.960 users (20% paid)
$4,3mil. total income
minimum annual growth of 20%
Sales & distribution model
Apple App Store, Google Play Store, Windows Phone Store
We're raising: $400k
Pre-money valuation: $2mil.



Milestones
(required to achieve)
MVP in 6 months
Full Version in 11 months
Break Even in 13 months

Currently operated but not limited to or strictly under Exevio Ltd.
Vukovarska 6, 51000, Rijeka, Croatia, VAT ID: HR53022148424